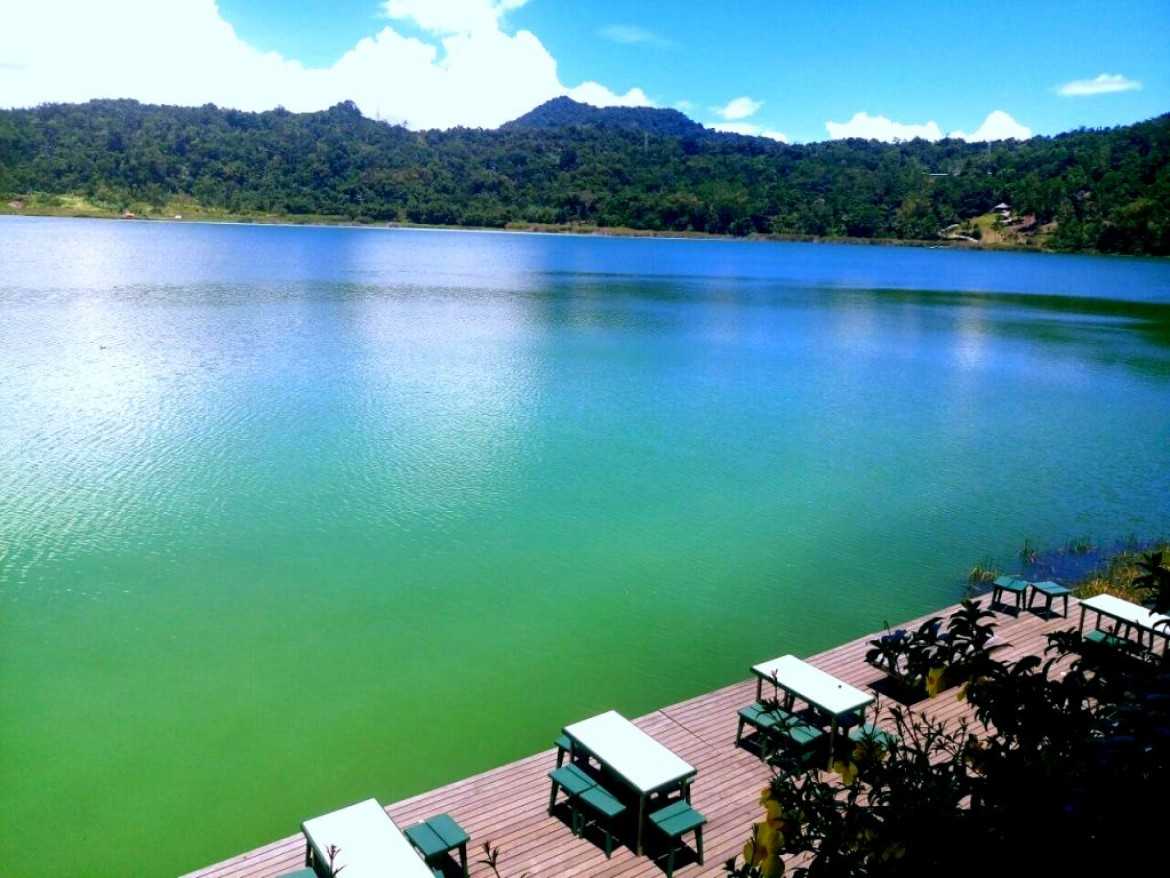 Linow word supposedly comes from the Minahasa that lilinowan. That is a gathering place of water. The lake is 'save' the colors are beautiful and always changing is in Minahasa, North Sulawesi or rather enter the territory of Tomohon district in the area Lahendong.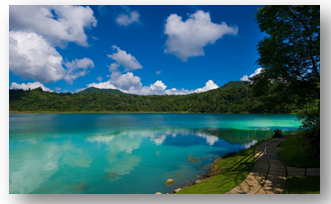 What's interesting about this lake is the color of the water of this lake is often discolored. Of green, blue until golden brown. These changes occur because of the element sulfur buried in the lake as well as the refraction and reflection of sunlight.

Location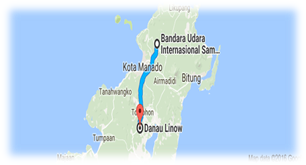 Distance from Sam Ratulangi International Airport of Manado Towards Lake Linow 43.7 km through Jl.Raya Manado-Tomohon, takes about 1 hour 27 minutes.
Linow lake nature enthusiasts can look Lahendong charm of the village near the lake. To enter the tourist sites Lake Linow must pay admission per person 25.000, -. This ticket can be exchanged with coffee and tea drinks are available in the café.
But if you want to order food such as fried bananas, noodles or soft drinks, have to pay again. Facilities there was no less attractive resort, hotel, food court and a spa pampering yourself like massage
We can get around on the banks of the lake. But do not try to swim. High sulfur content that makes you physically injured and fatal. To enjoy the beauty of Lake Linow came in the morning. Namely when the air is still clean. The atmosphere is quiet and calming will make you fall in love. In addition to beautiful scenery, the weather in the lake area is also very cool.
How to get there?
Transportation
• Car Rental (Airport - Location) Rp. 200,000
• Bus Public Transportation (Airport - Terminal Paal2 - Lake Linow) Rp. 4,500 + Rp. 15,000 + Rp. 10,000 = Rp. 29.500, -