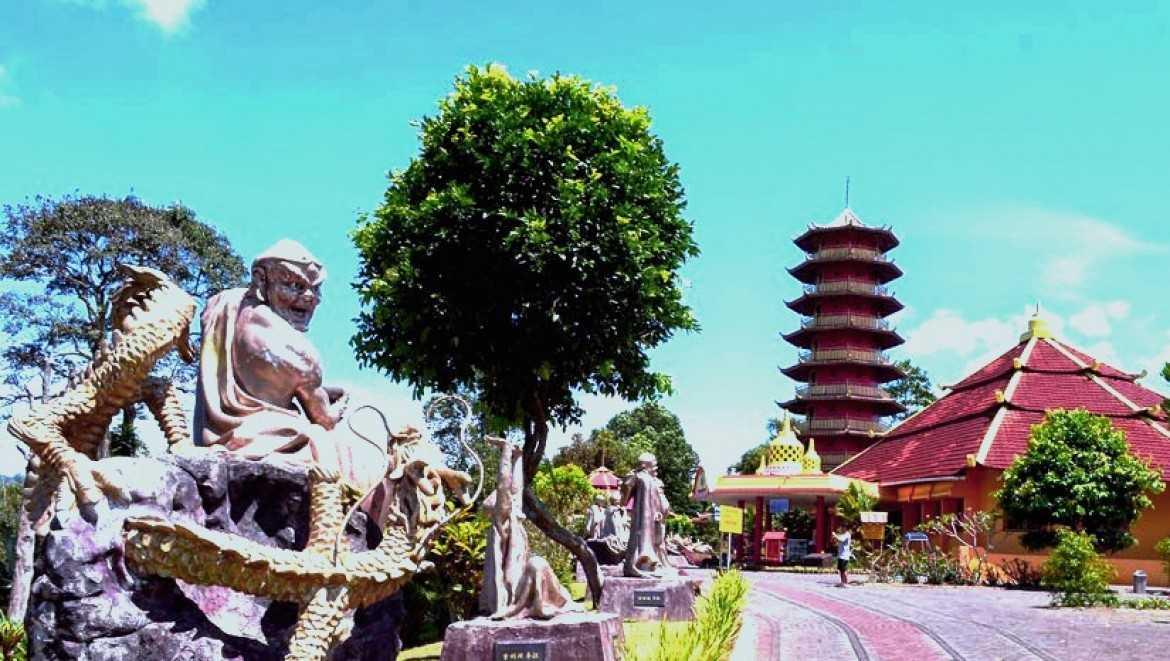 When entering residential areas in Tomohon, it turns out there was a Buddhist monastery, a place of worship for Buddhists. One thing that is rarely found, in a place whose population is mainly Christian. At least the existence of this monastery illustrates the inter-religious harmony in Tomohon.
Buddhist Vihara located in Village Kakaskasen II, North Tomohon sub district. Inaugurated on 17 May 2009 by the Governor of North Sulawesi, Drs SH Sarundayang.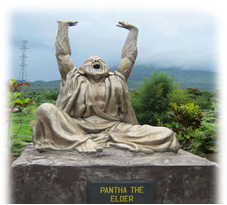 In front of the Buddhist Vihara we could see the view of Mount Lokon. Tomohon has four mounts, two of which are still active, namely Mount Lokon and Mount Mahawu. Mount Lokon is the highest mountain in Tomohon with an altitude of 1580 meters above sea level. In addition to the mountain panorama, the green expanse of plants and flowers also complements the beauty of this temple.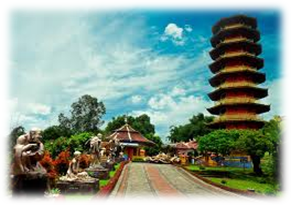 From Sam Ratulangi International Airport Manado - Vihara Buddhayana Tomohon 33.9 km (1 hour 8 minutes)

Transport
a. Rental Car (Airport – Location) Rp. 200.000
b. The public transport
Airport – Terminal Paal2 – Terminal Tomohon – the tourist Vihara Buddhayana
Rp. 4.500 + Rp. 15.000 + Rp. 10.000 = Rp. Rp. 29. 500,-